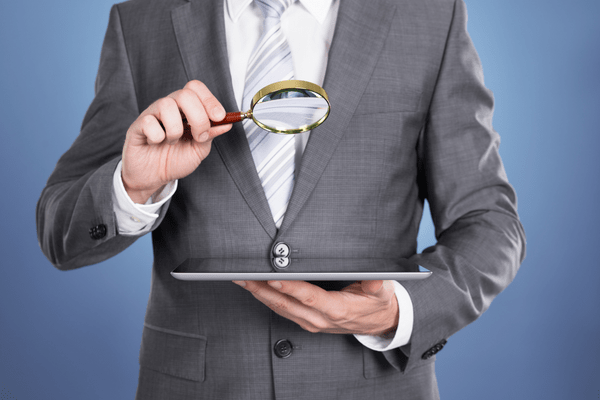 IRS Solutions® and Tax Help Software are not the same.
Tax Help Software keeps you tethered to your desk. IRS Solutions is web-based, so you can work any place, any time.  Support is always just a click away at the office or on the road, providing the complete level of service you need for your firm to thrive.
Take a closer look…
Follow a step-by-step guide to efficiently and profitably resolve each tax resolution case. Begin with a prefilled and editable letter of engagement, secure a Power of Attorney, and access all forms that you need to get an acceptance from the IRS for your client's Offer in Compromise, Installment Agreement, or Currently Non Collectible status.
Tax Help Software does not offer step-by-step guidance.
IRS Solutions offers invoicing with templates already designed (or you can create your own) and the ability for your clients to pay their bill with one click.
Tax Help does not offer this service.
IRS Solutions prioritizes data security with 2-factor authentication and encrypted data hosted in the AWS Governance Cloud (AWS GovCloud).
Tax Help does not meet today's data security standards, requiring that all data be locally stored and leaving users vulnerable to hacking, viruses, crashing, loss, and theft.
IRS Solutions offers a bankruptcy calculator to show members the earliest possible filing date and the dischargeable amount. This calculator is included in every subscription.
Tax Help also offers this service, but for a substantial extra fee.
IRS Solutions provides a summary of collection alternatives that the IRS will most likely accept based on client financials. This might be an Installment Agreement, an Offer in Compromise, or securing a Currently Not Collectible status.
Tax Help does not offer this solution.
Unlike Tax Help Software, the web-based IRS Solutions platform allows you to stay connected from anywhere so that you can stay on task.
What Do Tax Pros Say About IRS Solutions?
Tax resolution specialists, CPAs, Enrolled Agents, accounting professionals, attorneys
and even ex-IRS agents all praise IRS Solutions.
"I have used other access programs to obtain IRS transcripts and your system is by far the fastest and easiest to use. It is so nice to be able to get multiple years quickly."
Tax Resolution Software for Professionals
Accomplish more in less time with our comprehensive suite of tools.
The Only Platform Built by Tax Pros for Tax Pros
IRS Solutions team members personally manage numerous real-life resolution cases every year. This keeps us current on tax laws and constantly-changing IRS regulations to ensure that we always offer the best and most innovative resolution software to meet your needs.
Ready to See How IRS Solutions Can Help You Grow Your Business?