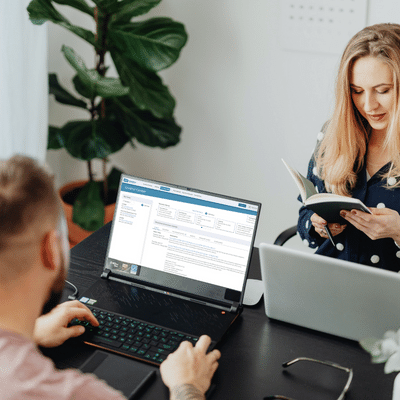 Effortlessly begin or continue your journey into the rewarding specialty of tax resolution.
Turn anxious taxpayers into grateful clients with fast, professional service backed by automated solutions.
Use the social media images, custom-branded email headers, and expert advice in the members-only Marketing Toolkit to find and connect with new clients.




Provide high-quality, expert service by inputting client data into the system and following the recommended steps for resolution on schedule. The IRS Advance Notification (IAN) system will monitor case transcripts 24/7 and alert you to changes.




Celebrate a successful outcome and push a button to send an invoice.
Launch, manage, or scale your tax resolution practice with our proven platform.
Everything You Need
at One Price.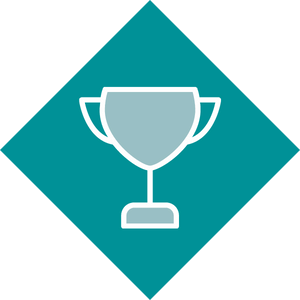 Membership in IRS Solutions includes everything you need to focus your practice on lucrative tax resolution cases in a single, integrated package.
Easily input client information to get recommendations and calculations for options including Offer In Compromise (OIC), Currently Not Collectible (CNC), and Installment Agreements.




Never miss a thing! IRS Advance Notification

™

(IAN) monitors client transcripts 24/7 and automatically alerts you to changes. Automated reminders keep you on schedule.




Streamline client communications through a custom-branded portal and pre-filled, easily populated documents.




Receive CPE/CE credits and stay up to date on industry trends at free monthly members-only webinars.




Enjoy on-demand support from

former IRS officers on our expert customer service team.
Joining the IRS Solutions community is so much more than an investment in DIY software. It's an all-inclusive membership to help you launch, manage, and expand the tax resolution practice at your
growing firm.
Access personalized tech support and customer service from tax professionals, including IRS officers who know the ins and outs of complicated tax code.


Browse our expansive resource library to learn more about best practices in tax resolution, growing your business, and delighting clients throughout the entire customer journey.


Network with tax resolution professionals in our exclusive private Facebook group.


Continue your education with free monthly CPE/CE webinars, loaded with everything you need to know about providing tax resolution services.
Put a Trusted Partner
by your Side.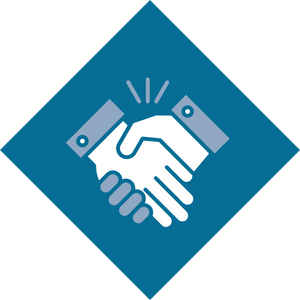 We're Ready to Grow
with You.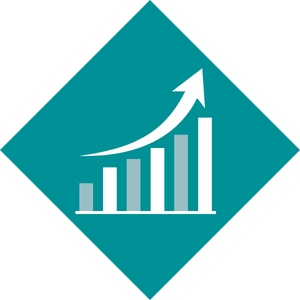 Small firms have big ambitions. Prepare for future expansion now by partnering with a platform that will still meet your needs later.
Enjoy unlimited client cases. You'll never pay more for getting additional business, allowing you to earn more without spending more.




Increase business and win referrals with our easy-to-use customizable templates and marketing materials.




Learn how to scale your business with complimentary resources, free webinars, and participation in our professional tax resolution community.
Compete with firms more than twice your size.
Win more business, practice more efficiently, and scale your tax resolution business with IRS Solutions.
What Do Tax Pros Say About IRS Solutions®?
Tax resolution specialists, CPAs, Enrolled Agents, accounting professionals, attorneys
and even ex-IRS agents all praise IRS Solutions.
"The transcript download with IRS Solution Software makes my life easier and there were no additional fees to use it! Thank you for thinking of us in designing this software."
Tax Resolution Software for Professionals
Accomplish more in less time with our comprehensive suite of tools.
The Only Platform Built by Tax Pros for Tax Pros
IRS Solutions team members personally manage numerous real-life resolution cases every year. This keeps us current on tax laws and constantly-changing IRS regulations to ensure that we always offer the best and most innovative resolution software to meet your needs.
Try IRS Solutions® 100% Risk-Free
Membership in IRS Solutions comes with a money-back guarantee. Try the full platform for 60 days – everything we offer, not a pared-down trial version. We are so sure that you're going to love it that we'll give you a full refund if you don't, no questions asked.
Let IRS Solutions Do the Heavy Lifting for You.